Kawashima Laboratory, 2F SAIRC Building
Institute of Development, Aging and Cancer (IDAC), Tohoku University
4-1 Seiryocho, Aobaku, Sendai 980-8575, Japan

Department of Functional Brain Imaging
Tel: +(81) 022-717-7988
Fax: +(81) 022-717-7988
Email: fbi*grp.tohoku.ac.jp (replace the '*' to '@')

Kawashima Laboratory"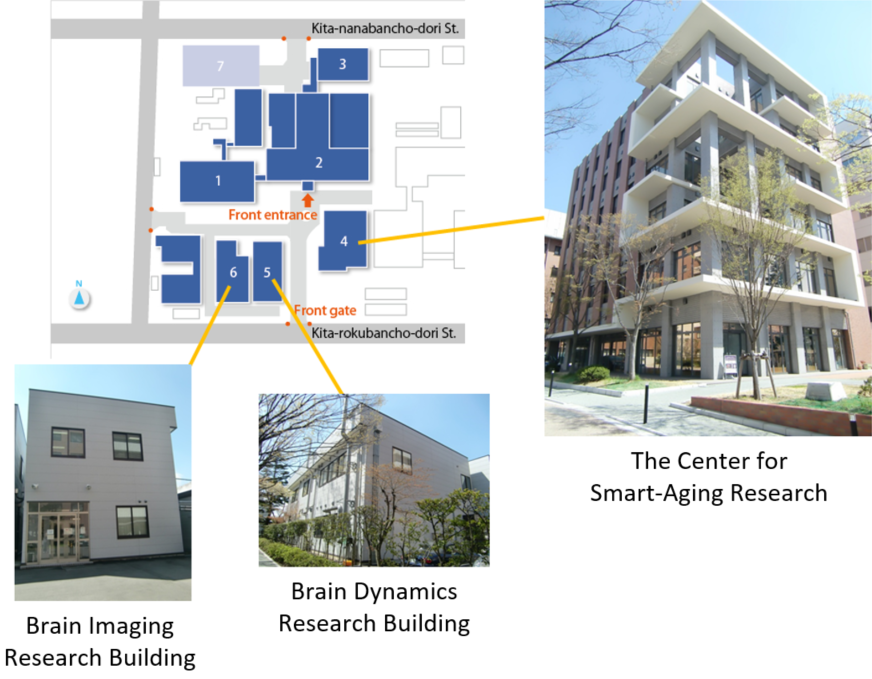 Institute Map"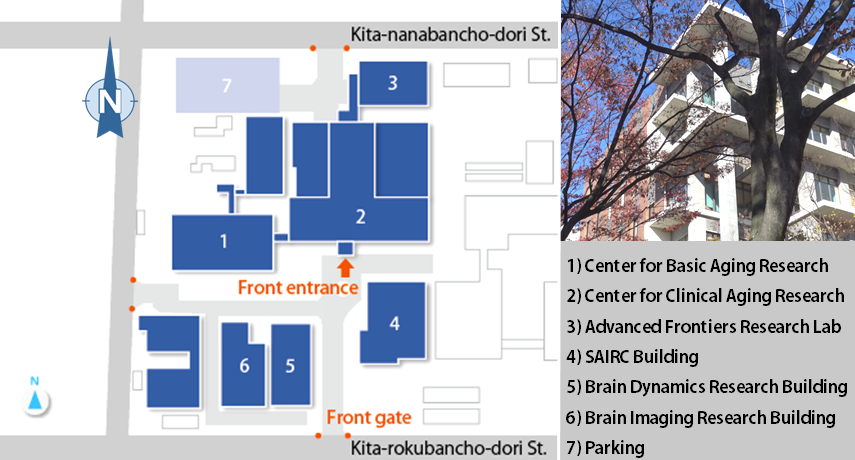 Seiryo Campus Map"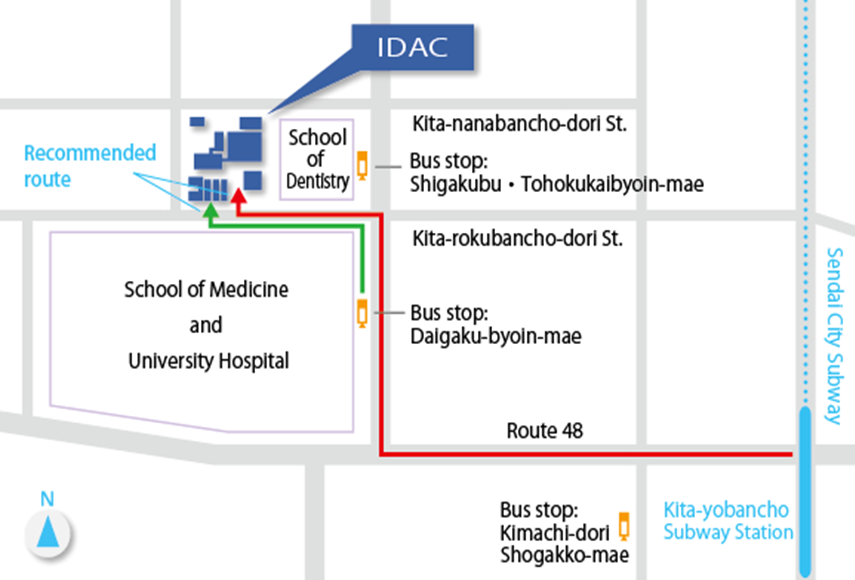 Access from Sendai Station"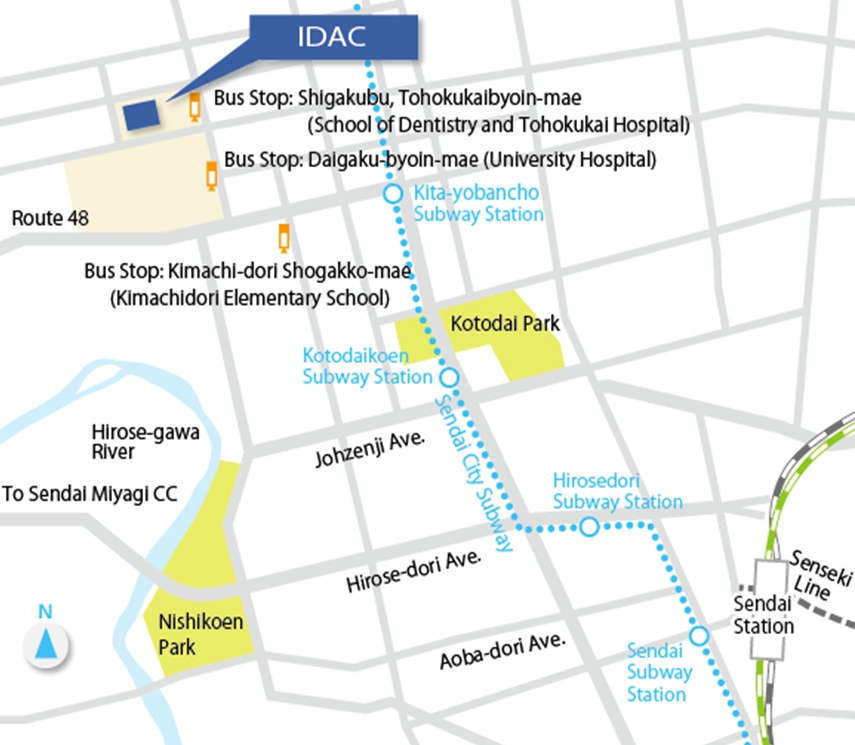 Subway
Proceed to the subway entrance at the lower ground level of Sendai Station. Get on the train bound for Izumi-Chuo Station. In around 4 minutes, you will arrive Kita-Yobancho Subway Station. IDAC is around 15 minutes on foot after exiting the Kita-Yobancho Subway Station. Subway trains usually operate in 3 to 13 minute intervals.
Bus
Proceed to the bus terminal right outside of Sendai Station and head toward bus stop #25. Board the Sendai city bus #899 to Shiheimachi/Kitayama-Jyunkan. Stay on the bus for around 20 minutes, then disembark at the stop labeled "Daigaku-Byoin-Mae". This bus stop is directly in front of the Tohoku University Hospital. Head north for around 5 minutes to reach IDAC. The city buses run in 20 minute intervals.
Taxi
From Sendai Station, IDAC is around 10 – 15 minutes by taxi service, and will cost around 1,500 – 2,000 yen.
Access from Sendai International Airport (SDJ)"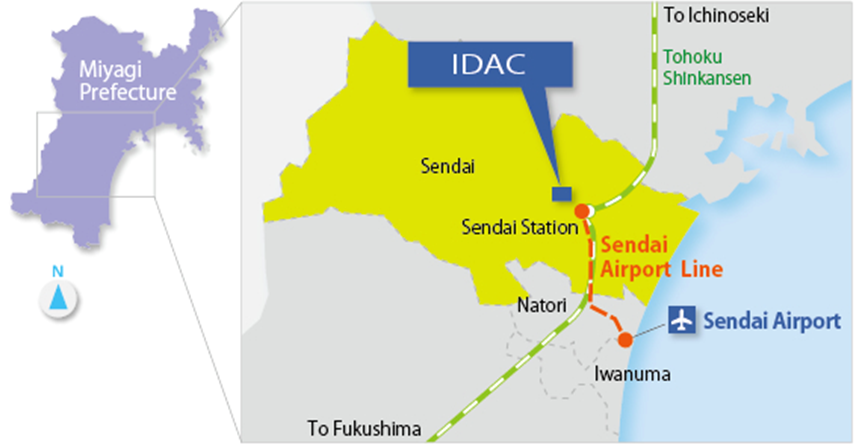 Sendai Access Line
Sendai Airport to Sendai Station via Sendai Airport Access Line will take around 30 minutes and costs 650 yen.