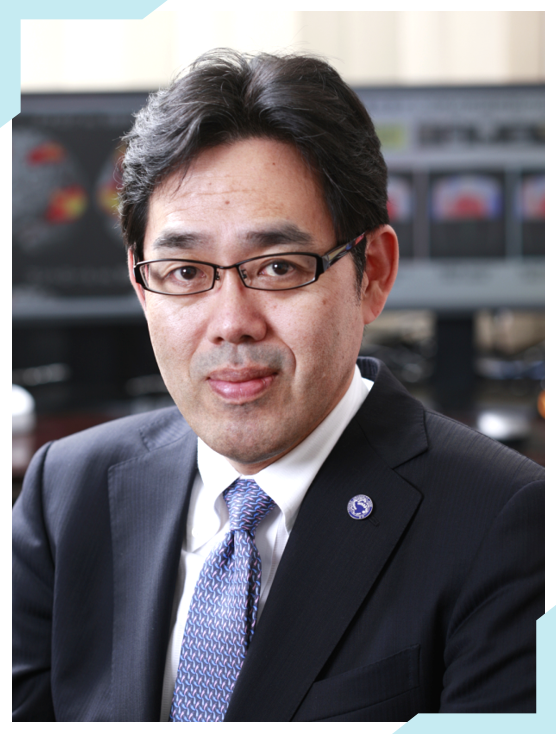 Ryuta Kawashima, MD
Affiliation:
Director, Institute of Development, Aging and Cancer (IDAC), TOHOKU UNIVERSITY
Research Themes:
Functional Brain Imaging
Development of Brain Functions
Dementia Prevention

Career
2017-2023 Executive Director, Smart-Aging Research Center (S.A.R.C.)
2014-2023 Director, Institute of Development, Aging and Cancer (IDAC)
2009-2016 Director, Smart Ageing International Research Center, IDAC, Tohoku University
2008-2011 Distinguished Professor, Tohoku University
2008-2023 Professor, Div. of Developmental Cognitive Neuroscience, IDAC, Tohoku University
2006-present Professor, Dept. of Functional Brain Imaging, IDAC, Tohoku University
2001 Professor at New Industry Creation Hatchery Center, Tohoku University
1998 Lecturer at IDAC, Tohoku University
1993 Teaching Assistant at IDAC, Tohoku University
1991 Guest researcher at the Karolinska Institute in Sweden
1989 Graduated from the Tohoku University's Graduate School of Medicine with an MD
1985 Graduated from Tohoku University's School of Medicine

Research Topics
Industry-University Cooperative R&D (1)
We have succeeded in developing and spreading the use of a new system to improve the cognitive function of senior citizens suffering from senile dementia, in addition to healthy people, by applying our findings of basic functional brain imaging research data (Kawashima et al. 2005). The system to improve the cognitive function of dementia patients, called "learning therapy", is currently used in more than 400 facilities for the care of more than 6000 patient as of 2006. Furthermore, the economic effect of this system has been estimated to reduce costs of nursing care insurance by 100,000 yen per person annually (Organization of the Learning Therapy). The system has also been proven to be effective in preventing dementia (Uchida & Kawashima 2008), and is utilized for the welfare of senior citizens in 56 municipalities, including Sendai City, Shinagawa Ward, Yokohama City and Gifu Prefecture.
Industry-University Cooperative R&D (2)
Through innovative brain function imaging techniques and industry-university cooperative R&D, we have succeeded in developing a new industry-specific sector with the concept of "train your brain". As a result, we have created educational materials in collaboration with publishing, IT and entertainment industries to help improve brain functions. According to an estimate by a private "think tank" (Yano Research Institute), it has been estimated that a new market worth 23 billion yen was created in 2006 as a result of industry-university cooperative efforts. For such activities and efforts, Dr. Kawashima was ranked among the Top 50 Innovators in the 2006 New Media (by Producers Guild of America New Media Council) and was awarded a grand prize in the annual Buzzwords Contest and the Trend Award.
Industry-University Cooperative R&D (3)
Together with the world-renowned Hitachi company, an ultra-small NIRs system was recently developed. This system can visualize not only brain activities, but also the quality of communicative activities which has been an almost impossible task to perform thus far. As a result of this ground-breaking system, we have since been investigating neuro-marketing research using this ultra-small NIRs system.
Social awareness-raising activities
Through many of Dr. Kawashima's publications for the general public, we significantly raised awareness about the knowledge of brain functions throughout society. Since 2006, Dr. Kawashima has been writing weekly articles for Mainichi Shimbun (a nationwide newspaper company) regarding the topic of "Train Your Brain". Moreover, he has also written a series of articles in local newspapers including the Kahoku Shimpo, Hokkaido Shimbun and Chu-nichi Shimbun. As a direct result for his endless efforts to raise awareness, Dr. Kawashima was awarded the Nice Step Researcher Award in 2006 from the National Institute of Science and Technology Policy (NISTP) of the Ministry Education, Culture, Sports, Science, and Technology (MEXT). In December of the same year, he was also awarded the 9th Japan PR Grand Prize from a private company.

Social Activities
Editorial memberships in academic journals
2009-onward Cognitive Computation (Springer)
2006-onward Social Neuroscience (Psychology Press)
2005-onward Current Medical Imaging Review (Bentham Science Publishers)
2004-2008 Brain and Neurology (Igaku Shoin)
2004-onward Neuroinformatics (Humana Press)
2004-2008 Neuroimage (Academic Press)
Social Action Programs
2017 – onward
Project Expert & Consultant to the Asian Development Bank (ADB)
2008 – 2009
Distinguished Advisor to Temasek Polytecnic, Singapore
2008 – 2009
Vice-chairman of the Council for Education, Miyagi Prefecture
2008 – onward
Chairman of the Miyagi Master Examination Promotion Conference
2008 – 2009
Expert Panel Member of the Gender Equality Meeting "Harmony between work & daily life"
2007 – onward
Advisor to the Education Administration of Ritto City, Gifu Prefecture
2005 – onward
Advisor to the Education Administration of Ono City, Hyogo Prefecture
2005 – onward
Traffic Safety Education Promotion Committee for the Elderly Member (Japan Automobile Assoc.)
2005 – onward
Director, Organization of the Learning Therapy
2005 – onward
Researcher in science and technology, NISTEP & MEXT
2004 – 2006
Sub-committee member on "Social Technology" (Institute of Future Technology)
2004 – 2005
Japanese Language and Culture Committee Member, National Cultural Council
2003 – onward
Board member, Japan Mathematics Association