| | |
| --- | --- |
| Professor | Tomoyuki YAMBE |
| Associate Professor | Yasuyuki SHIRAISHI |

---
The Department of Pre-Clinical Evaluation is dedicated to assessing commercially available products and newly developed devices such as the artificial heart, ventricular assist devices, artificial esophagus, artificial sphincter, and various artificial organs.
One of the most important aspects of developing bio-medical engineering devices is the pre-evaluation process before any clinical application is considered, especially when it comes to commercially available products for patients' use. As a result, we strive to meet and exceed the standards set forth by the GLP, AAALAC, PMDA and FDA certifications, which many countries in the world have adopted to follow.
Research Topics:
•Pre-clinical evaluation of medical devices.
•Development of artificial organs.
•New diagnosis machines for hospital and health care use.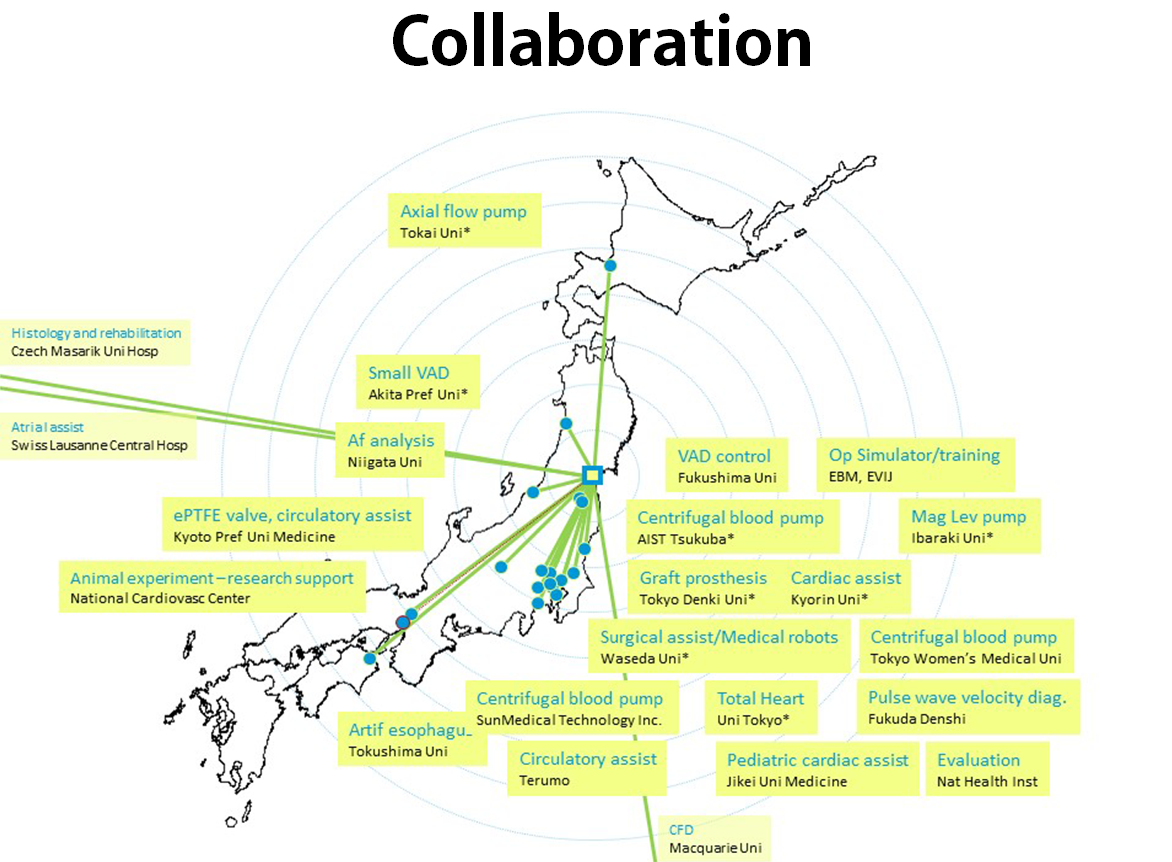 ---