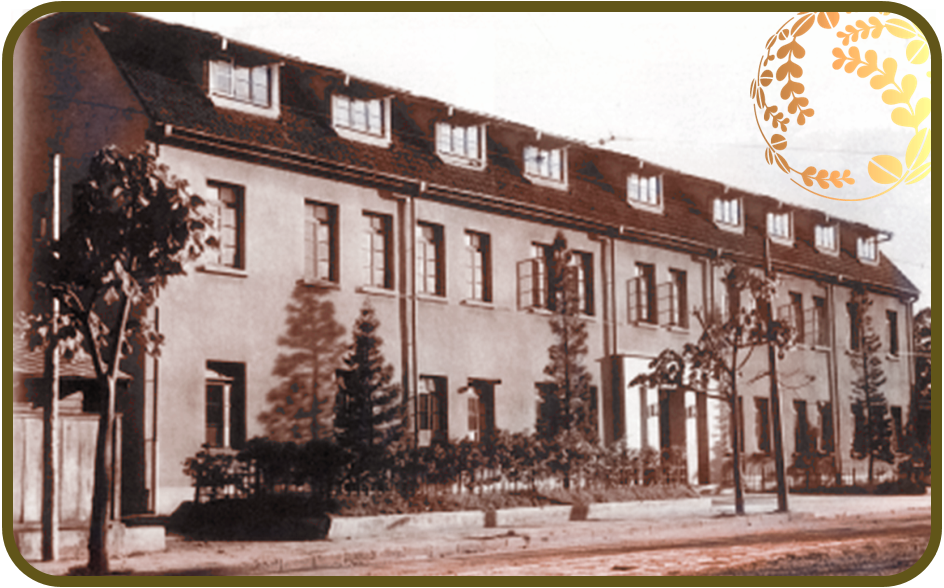 IDAC, founded in 1941, was formerly known as "the Research Institute for Tuberculosis and Leprosy", with the purpose of promoting fundamental and applied medical sciences related to the prophylaxis and treatment of diseases caused by acid-fast bacilli. The structure pictured above was the first building of this institute.
Since IDAC's establishment, the founding fathers firmly believed in the "non-sectionalism" way of thinking to promote collaborations domestically as well as internationally. The institute has always been considered to be "ahead of it's time" with worldwide collaborations that included the Institut Pasteur de Lille (France), home to the inventor of the BCG vaccine to fight Tuberculosis in the 1950's.
The need to further innovate the institute became apparent as Japan's demographics shifted to an aging population. As a result, in 1993, the establishment was renamed "the Institute of Development, Aging and Cancer" and is often abbreviated as IDAC. In 2009, the Ministry of Education, Culture, Sports and Science (MEXT) officially recognized IDAC as a Research Center for Aging and Cancer in Japan. As of 2016, the institute has eight divisions with twenty-four departments, all collaborating together to find ways to maintain a healthy aging society.
IDAC's ultimate goal is the realization of "smart-aging", which refers to the development and maturation of individual abilities as one gets older, where everyone can welcome old age with liveliness and continue to be an active part of society. To make this possible, the institute's goal is to provide medical support and policies, as well as becoming a leading research center by showing the world that IDAC can effectively manage a super-aging society. This approach is called "SMART-AGING".
To commemorate IDAC's 75th year anniversary and to highlight another great milestone in the institutes legacy, Dr. Ryuta Kawashima (the current Director), established a new logo to reflect the solid ideologies of the institute. The logo represents a sundial, which not only symbolizes the passing of time, but reminds us that time constantly moves forward. Thus, IDAC will continue to look forward into the future of world-class research and achievements.
CLICK HERE to watch IDAC's 75th Anniversary video: