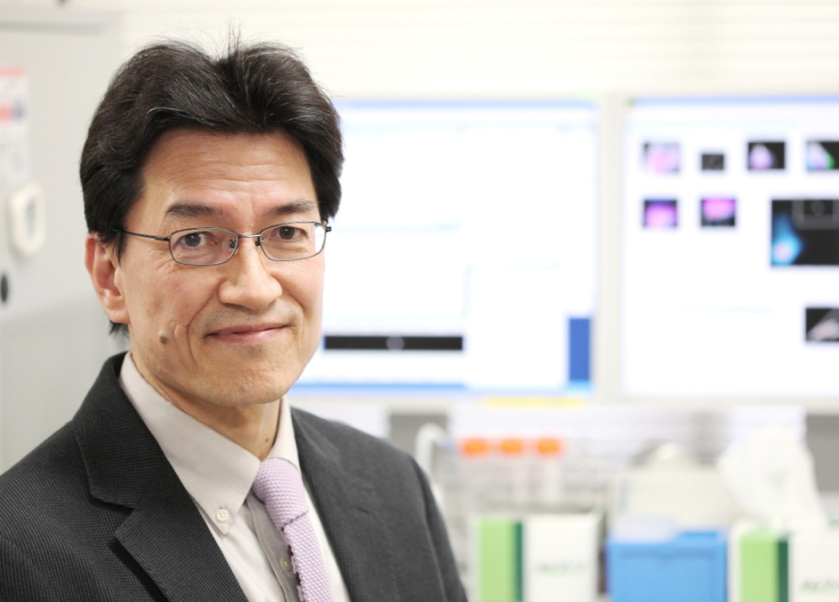 ---
"It's never a good idea to procrastinate…
Reminiscing about a close-call incident during my studies…"

Professor Toshiyuki Takai

Field: Experimental Immunology
Hometown: Okayama Prefecture
Hobbies: Swimming, Jogging, Gardening, Piano, and Violin

---

When I was studying in New York at the Sloan-Kettering Institute (SKI), I frequented the animal experiment facility of Rockefeller University, which was right next door to SKI so that I can learn more about the techniques used in making a "knockout mouse".
To access this facility, I needed a special ID pass from Rockefeller University, which was still being processed at that time. So instead, I was told that I just needed to show my SKI ID card and my colleagues would help me gain access to the animal experiment facility. This worked fine and I had no issues going in and out of the facility… until…
On one given Sunday… I was working quite late, so late in fact that I did not realized no one else was around me, and when I tried to get out, I couldn't. Pressing the open door switch did nothing; doors were locked, and I was stuck.
"What should I do?" I thought to myself… WILL I BE STUCK HERE UNTIL MONDAY MORNING? I guess I have no choice but to contact the security desk and ask them to help me out. So I did, thinking they would whole-heartedly assist me; but I was wrong…
Instead, when I called, I got yelled at… the security guard shouted and interrogated me, saying things like "Hey you! What are you doing here? If you're really an SKI member, what are you doing here all alone?!?" and "How the heck did you get in and what are you doing here?!?" and so forth…
As I calmly waited, I heard a loud deep voice from the other side of the big heavy double-doors saying "WHERE ARE YOU?!?" I felt sick to my stomach, not only because I hadn't eaten, but rather in anticipation of what would happen next. So I faintly replied "Here I am…" Then suddenly, the door opened, and I saw a western gunman-style security guard with his hands on his side, as if ready to draw his gun… At that moment, I felt as though my life was flashing right before my eyes. Through this experience, I learned that it's never a good idea to procrastinate…
Image: Rockefeller University's main gate. Note the stance the security guard is standing.